For the longest time now, comedienne Teacher Wanjiku has only been related to as mama Zuri.
But did you know, the beauty queen actually has an older daughter who is a spitting likeness of the entertainer?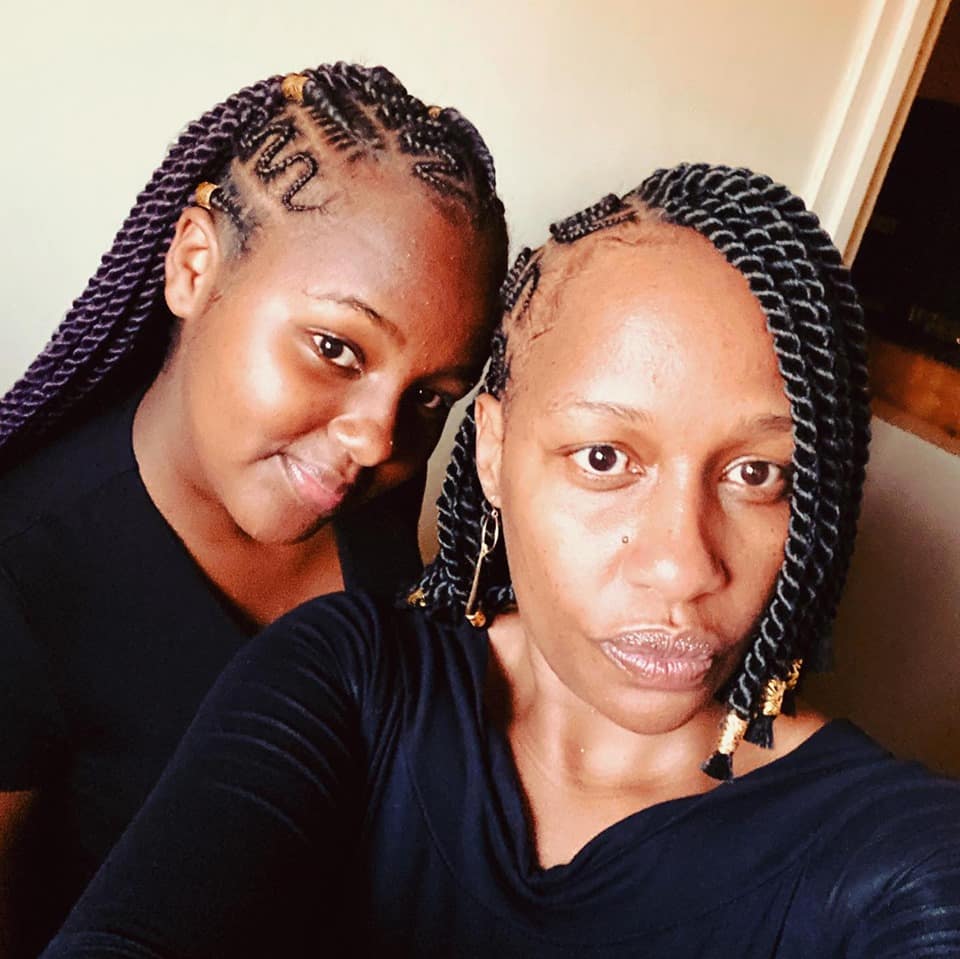 While having fun on her Facebook page, the proud mum introduced a gem she had kept concealed for ages.
Deep in Wanjiku's lovely garden stands a gorgeous flower named Nicole, and how she blooms is simply a work of art.
The Churchill show performer who had just received a huge transformation of a lifetime went on and shared how she and her mini-me looked like twins with their identical hairdos.
An enthusiastic Wanjiku, aka aunty wa Harrier and her lovely daughter, had their hair in flashy cornrows style and decided to wear their natural beauty like a crown.
The pair had no makeup on and proudly slayed in black attire as they took mummy-daughter photos to remember the moment.
Nicole, who looks just like her sister Zuri has a smile of an angel and an honesty that cannot be ignored.
She is taller than her mother and slightly cooler than the humorous, peachy humourist.
Wanjiku confessed she rarely shows off her elder daughter, but change is as good as a rest.